When it comes to setting up a home office, there are many ways to get the job done. Of course, you'll want a surface to work on, some storage, a comfortable chair, and an atmosphere conducive to productivity. For inspiration, check out these five functional and fashionable home office setups.
1. Light and Airy
Have an underutilized space? Consider turning it into a functional office for you or your family. For this decor style, less is more. Focus on removing clutter, and be sure to take advantage of windows and views. The trick to decorating is full subtraction, then selective addition. You can incorporate lovely neutral colors like soft creamy shades and lighter wood tones. Also, look into adding custom finishes like satin brass metal handles and knobs. Another feature you'll see is oversized chairs and furniture that provide storage and display space.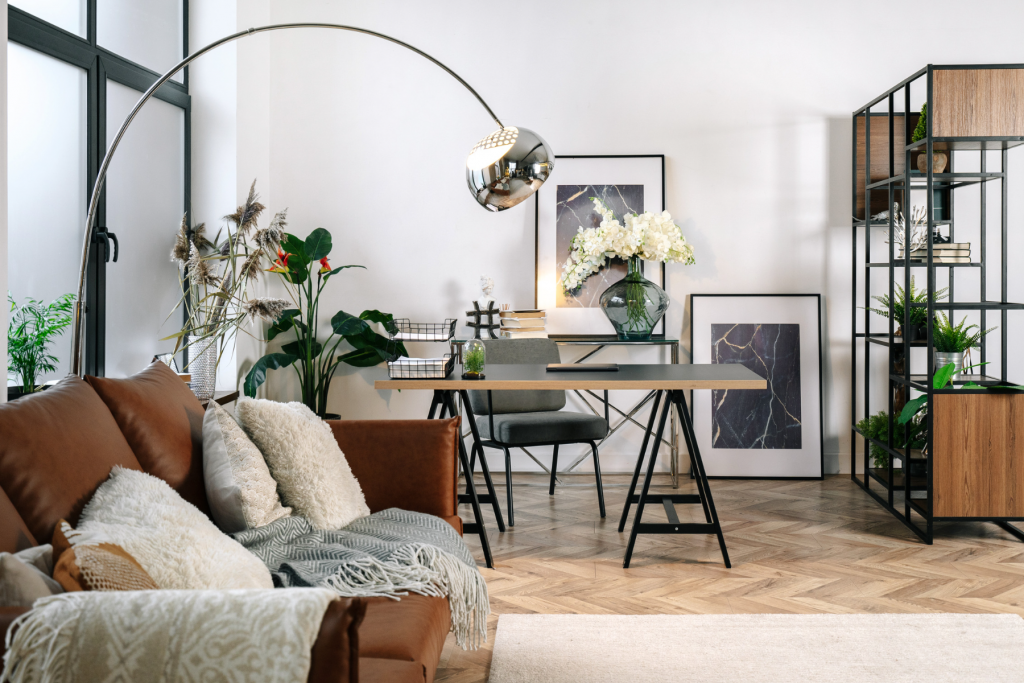 2. Compact and Contemporary
Want a home office getaway to check emails and follow up with clients? Try cabinetry for organizing and storing work essentials. It doesn't have to be built-in –it just has to be creative. There are many options out there for adding storage to your space. If you can swing it, consider rich wood tones for your flooring and cabinetry. These details can add so much warmth to a space. Find some unique pieces to make the space pop, like a green fabric armchair or a turquoise lamp. Add some color to a dark corner to kick it up a notch.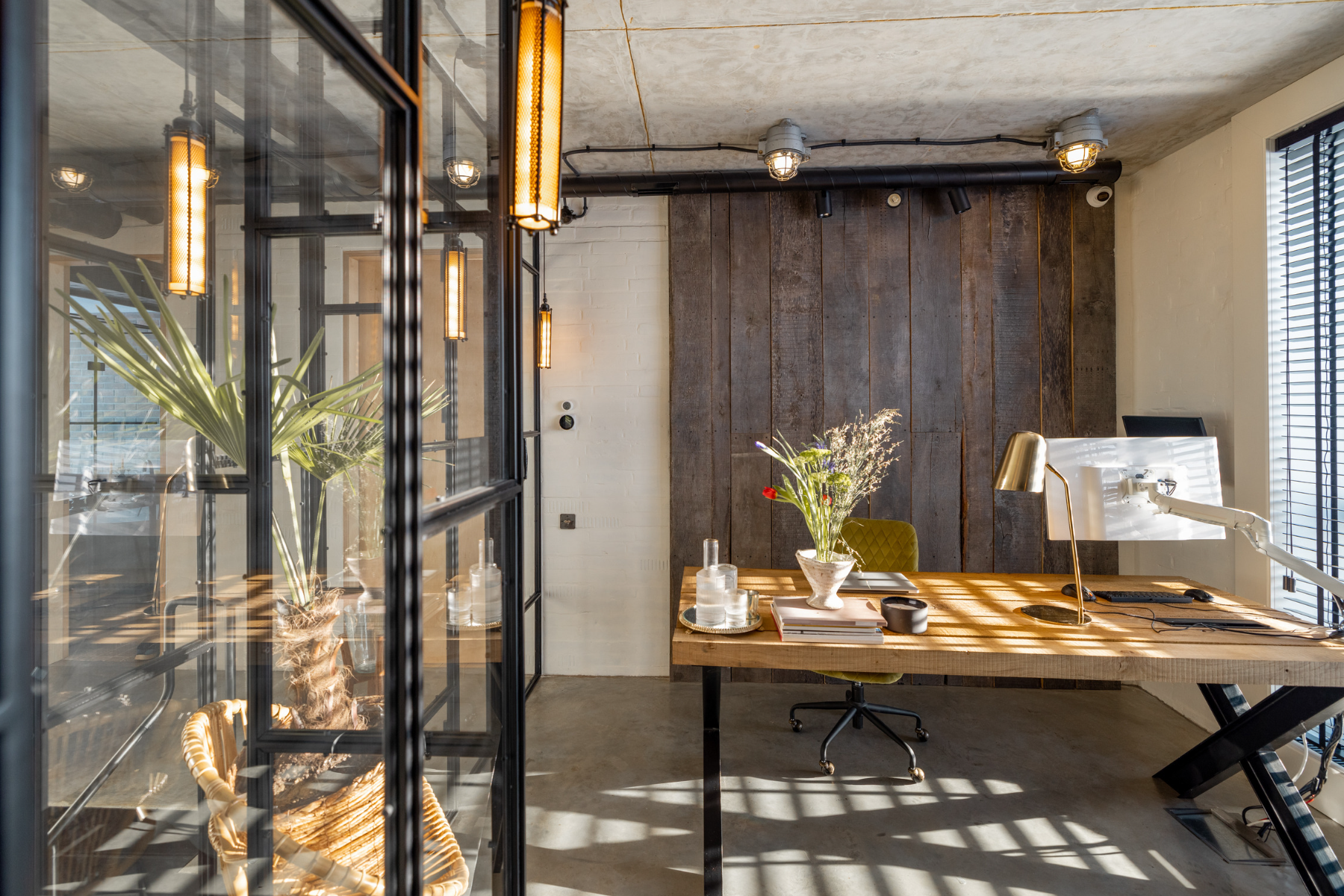 3. Symmetrical and Stylish
To be stylish, one must be risky. Like dark-blue cabinets or botanical wallpaper? Go for it! Don't be afraid to incorporate your own sense of style into the mix. To keep things stylish, be sure to add the ability to put things away quickly. Look into undercabinet lighting; there are ample alternatives for this that won't break the bank. And most importantly, try to hide miscellaneous electronics and wires for a sleeker look.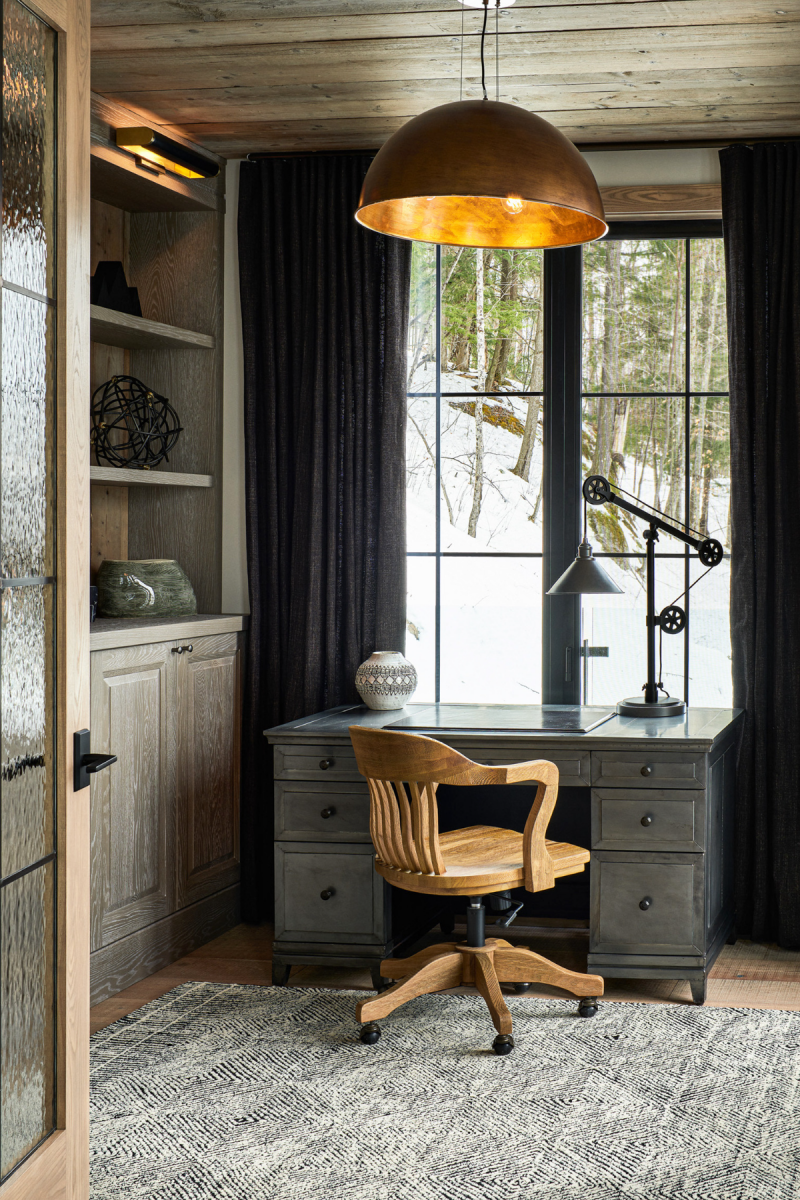 4. Color and Character
Here prints and patterns run wild! Think florals, bright color schemes, rich patterns, and bold staples. Have some built-ins? Paint them! Don't be afraid of color. Consider adding complementary furnishing like rich velvet accents. Look for interesting geometric shapes in rugs to play with your other details. Art, antiques, and fun shade pendant lighting will work well here too!
5. Dark and Moody
Have a lot of white walls and empty space? Bring warmth to a room by adding a good dose of color into the mix. It can really bring a home to life. Consider adding color to your furniture, cabinetry, or ceiling. Pull from colors that you have on your wallpaper or décor. Feel free to repeat tones in different parts of the room to enhance the moody effect. Open-back shelves are also a good option to make a moody wall stand out more.
The moral of this story is don't hold back when designing your office space –the results will inspire you.